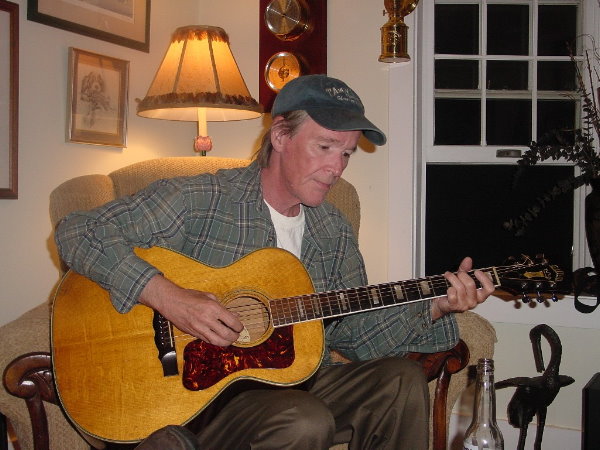 The New England songwriting great, and award winning novelist Bill Morrissey was found dead in his hotel room in Georgia on Saturday, July 23rd, 2011 … staying there on his way home after several gigs. He was 59.
Bill recorded 10 much loved and heralded albums through his career (mostly for Rounder), two garnering Grammy nominations, but all were rich with the meticulous insights and artist's vision that always marked his work. I remember exactly when I heard Bill for the first time. Our mutual friend David Massengill invited him along as a guest to the Philadelphia Folk Festival in 1983 some months before Bill's eponymous debut LP was released. David brought Bill to the Sing Out! booth and suggested strongly that I sit down and hear a new song Bill had written that "would be perfect for Sing Out!" Bill's pitch perfect portrait of the declining New England town and the proud but worn down characters that resided there was profoundly moving … and I immediately became a fan, and a friend, for life.
As a performer, Bill was masterful. He would weave often hilarious stories and insights around hardscrabble, serious and beautiful musical stories that would seem on paper to be weirdly juxtaposed if it were not for Bill's heart and soul to  bind them.
But Bill had his demons, too. Hard drinking and alcoholism combined with paralyzing bouts of depression plagued him. And while he was actively and valiantly working to overcome these problems in recent months, those years of abuse and wear were clear in his grey pallor and gaunt appearance of the last few years.
But there was also that awesome twinkle in his eyes and an infectious crooked smile … and most importantly, a truly impressive body of songs and recordings that stand with the best in the songwriting genre. Check out this semi-recent performance of his song "Birches" … you'll see it all there.
Rest in peace, my friend. — Mark D. Moss